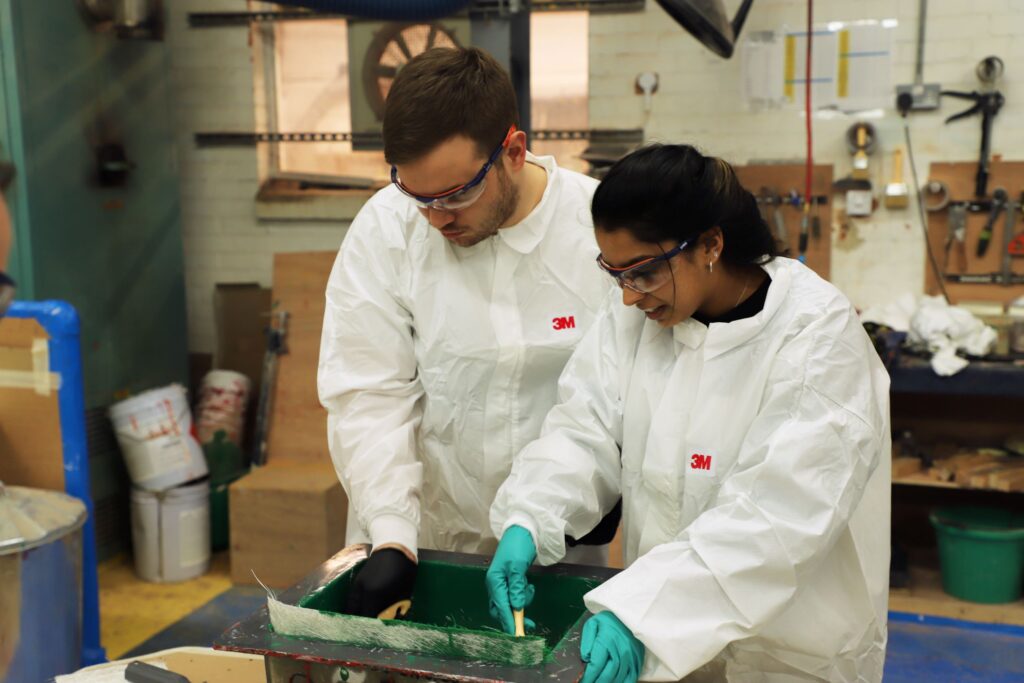 Course Overview
The Engineering Doctorate (EngD) in Composites Manufacture is a four-year doctorate programme for researchers who aspire to key leadership positions in industry. The programme provides a challenging, multi-disciplinary and academically rigorous education and training experience, leading to a recognised postgraduate qualification. The EngD research student, or 'Research Engineer', conducts PhD-equivalent research and completes taught technical and business courses whilst working closely with an industrial sponsor.
Research Engineers are supervised by an academic and an industrial supervisor and are registered to the University of the academic supervisor.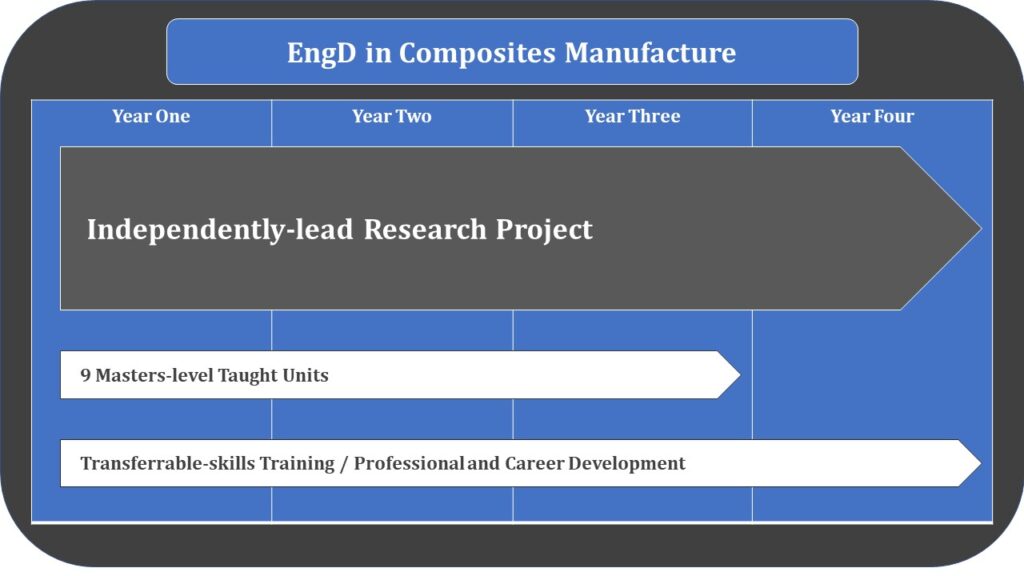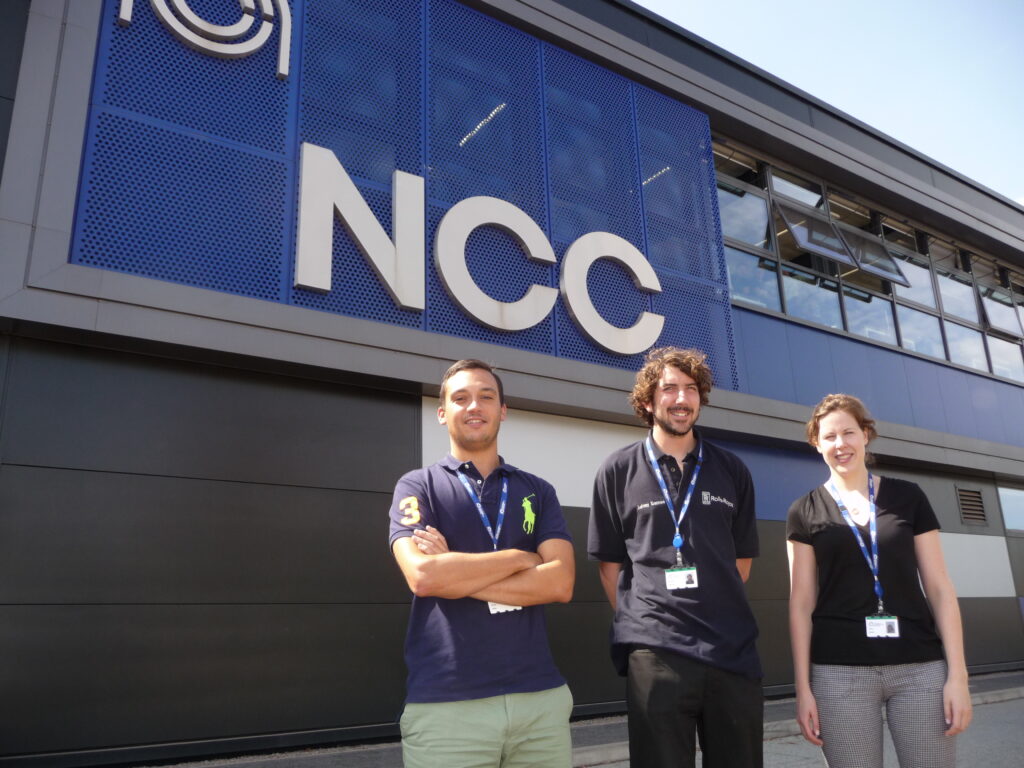 "The IDC was a great experience that integrated me into a network of world class engineers. Being part of this network provided immense support and insight that was rewarding, and strengthened my output. The confidence gained during my time in the IDC has helped me to accelerate meer into technical authority and deliver results in subsequent roles for varied companies. I currently work as a Design Manager for Babcock International."
IDC Alumni Dr Ashley Barnes, Design Manager at Babcock International
---

Course Content
The EngD is undertaken as a partnership between industry and academia, with each EngD research project being designed around the sponsoring company's research priorities. Research Engineers will be part of Bristol Composites Institute (BCI) and have access to the knowledge base created through the taught components and the research supervision. The journey of the Research Engineers is such that they will develop into an independent industry-based researcher able to synergise efforts into strong research outcomes and contributions to knowledge in the field. The students will benefit from the opportunity to work with cutting edge equipment and facilities at NCC as well as having access to the Bristol Composite Institute Laboratories.
The research component of the course is focused on the National Composites Centre (NCC) core programme and is supported by their industrial members. The relevant industry areas include aerospace, automotive, marine, wind energy and construction. The research is directly linked to current industry need and will be carried out alongside the taught material, allowing the taught aspects to be applied in a research and development context.
Taught component
---
For more information about the programme, select the contact us button below.
Or to apply select the apply now button below.
---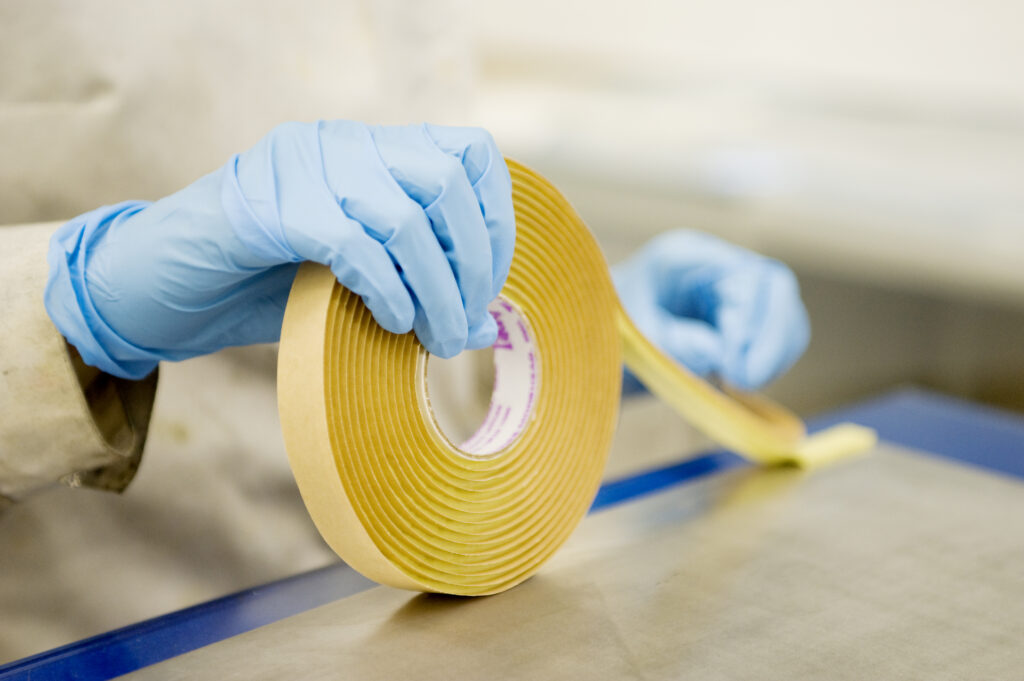 "The mix of experiences and opportunities I had through this program was absolutely unique. In the same four years, I developed the academic skills needed to conduct and deliver research at doctoral level, delivered consulting R&D work to global companies in the aerospace industry, gained foundational business and technology management knowledge, and rounded my competencies in many critical areas such as leadership, influence, and communication. I truly believe that I would not be where I am today if I hadn't taken the opportunity to join the EngD. "
IDC Alumni Dr Mattia Di Francesco, Business Development Manager at Airborne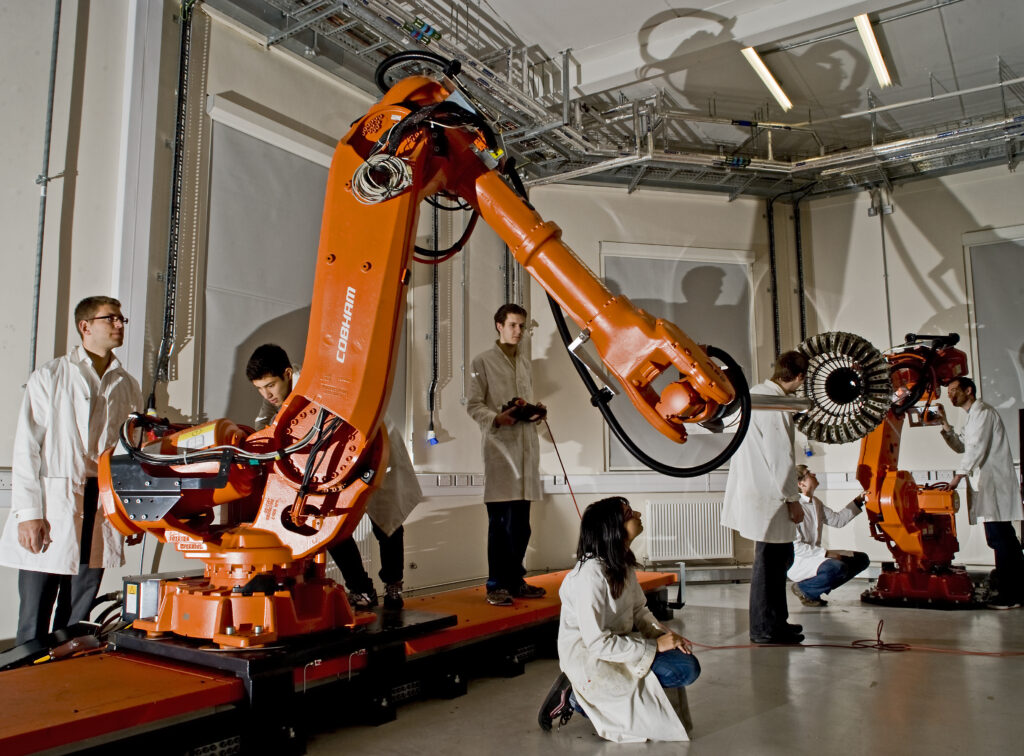 Alumni: Where are they now?
Harry Barnard, Composite to metal joining methodologies for high tensile load applications sponsored by National Oilwell Varco and is now working as a senior project engineer in their Wireline and Flowline division.
Pete Calvert, Pursuit of dimensionally compliant complex mouldings via adaptive, data-driven processing, sponsored by Rolls Royce and is now based in Toulouse, France working for Airbus.
Harry Clegg, Exploring the possibilities and pushing the boundaries of TTR sponsored by NCC is now based in the USA and self employed.
Dimitris Karanatis, Advanced CFRP simulation for the development of fabric architectures and process improvement sponsored by Hexel at the University of Nottingham, and has returned to Greece working in his family's business.