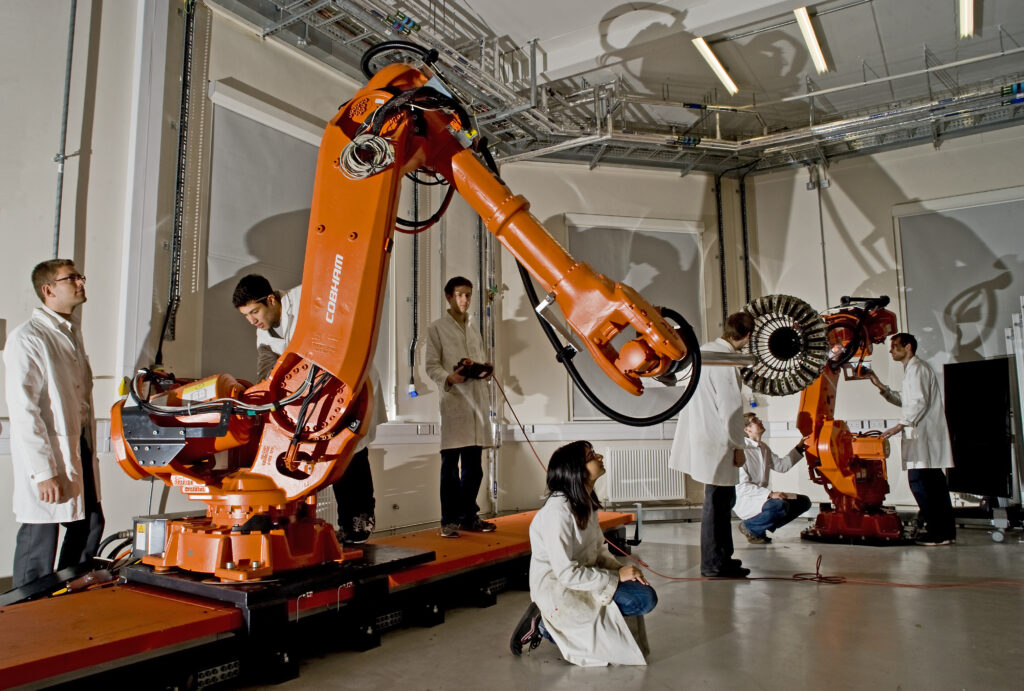 Opportunities for Doctoral Studies at Bristol Composites Institute and National Composites Centre
The NCC has supported the Industrial Doctorate Centre (IDC) in Composites Manufacture for many years. We are now seeking high calibre candidates to join our IDC and take up one of three new studentships. You will be based at the National Composites Centre (NCC) and will work on pre-commercial, yet industrially focused, cutting-edge research, whilst following a taught programme at University of Bristol.
We are seeking highly motivated and committed individuals with an eye on the future, who are interested in conducting stimulating and essential industrial research and have a passion for finding sustainable solutions.
We are offering two EngD projects that focus on ceramic matrix composites (CMCs). Interest in CMCs is gathering pace because of their lightweight properties and ability to withstand extreme temperatures applications such as fusion energy, hypersonic flight and space vehicles. There are many challenges in producing components from these materials, so the two projects seek to develop new and exciting manufacturing procedures for the future:
Automated fibre deposition (AFP) of non-oxide CMCs
State of the art research on investigating automation manufacturing with CMCs using AFP technology to minimize costs and create more consistent materials.
NCC have previously demonstrated AFP deposition of oxide CMCs, but non-oxide CMCs significant technical challenges.
The EngD project will focus on formulating and testing a new non-oxide material that will be a UK first to be used in an AFP process.
The non-oxide material will be capable of operating at temperatures of around 3000 oC.
The outcome will be new manufacturing procedure that will have wide ranging impact in industry.
As the successful candidate, your interest in materials science and automation will unlock doors to next-generation applications in renewable energy and beyond.
Compression Moulding of CMCs
Compression moulding is a cost-effective manufacturing method which can produce complex shapes not achievable with other manufacturing processes.
The EngD project will investigate new approaches to compression moulding to produce component that can withstand ultra-high temperatures.
The research will result in methodologies to produce components that can go above temperatures that are achievable with current metallic materials.
The outcome will be a new manufacturing process to rapidly produce CMC components.
As the successful candidate, you will have an appetite for how hands-on materials research can expose new opportunities for UK industry.
We are also offering an EngD project that will provide a means to decarbonise future aviation:
Cryogenic composites for hydrogen storage
Hydrogen must be stored as a liquid to achieve the energy density needed for many aircraft applications.
Composites have the advantage of being lightweight and strong for this use, but their application at low temperature is restricted.
The EngD project will focus on finding the most viable solution for composites in hydrogen storage.
The performance of different materials produced by a range of manufacturing processes will be investigated at low temperature.
Novel methods of material characterisation at low temperatures will be developed and exploited in storage vessel design.
As the successful candidate, your interest in brand new, developmental testing methods will be used as the basis for design and certification of the future hydrogen economy.