Opportunities for Doctoral Studies at Bristol Composites Institute and National Composites Centre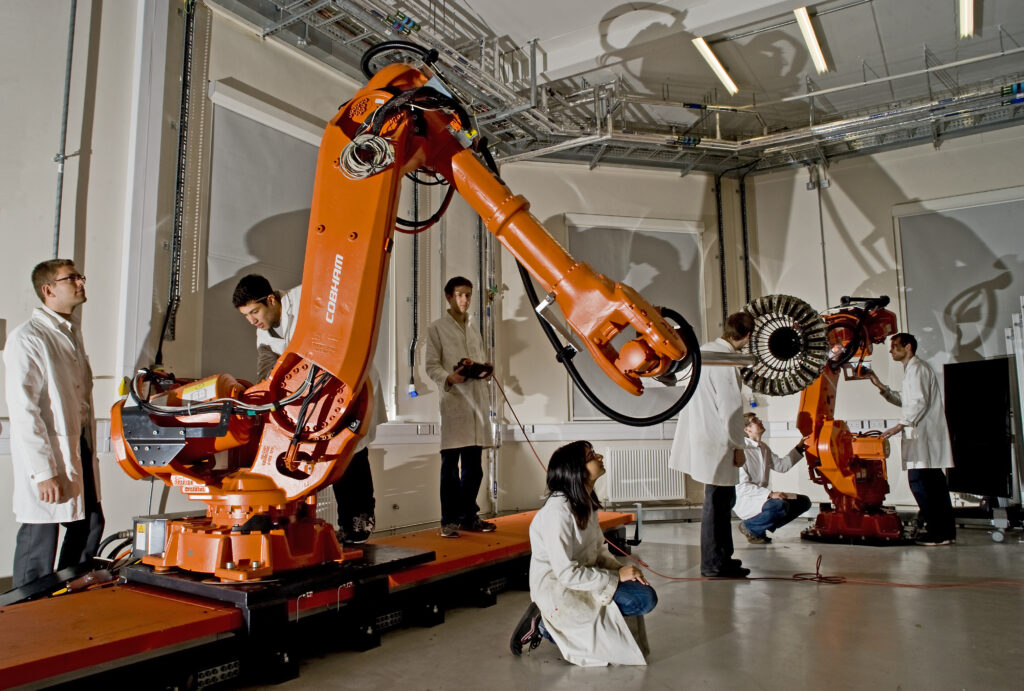 We are pleased to announce as part of the ongoing collaboration the National Composites Centre (NCC) has sponsored 5 new EngD studentships.

The NCC has supported the Industrial Doctorate Centre (IDC) in Composites Manufacture for many years. We are now seeking high calibre candidates to join our IDC and take up one of five new studentships. You will be based at the National Composites Centre (NCC) and will work on pre-commercial, yet industrially focused, cutting-edge research, whilst following a taught programme at University of Bristol. The projects will be cover a wide range of NCC's strategic areas with a focus on sustainability and/or digital manufacturing.
We are seeking highly motivated and committed individuals with an eye on the future, who are interested in conducting stimulating and essential industrial research and have a passion for finding sustainable solutions in areas such as:
Through-Life Damage and Environmental Assessment.  If we are to make good, sustainable engineering choices, first we must quantify 'as realised' sustainability in composite parts. This can be done through linking the effects of Through-Life Damage and Environmental Assessment to create trustworthy benchmarks and a robust framework.
Recycled Fibre/Matrix Interfacial Properties. Key to developing technologies that enable effective composites recycling as part of a circular economy is characterising the material input and output. Of particular importance is the Recycled Fibre/Matrix Interfacial Properties achieved by the composites produced downstream.
Composite Shielding against Directed Energy Weapons. New materials technology is required to provide Composite Shielding against Directed Energy Weapons (DEWs) – such as focused high energy lasers (HELs) and high powered microwaves (HPMs) – this requires a significant effort in fundamental materials research. Such targeted DEWs pose a threat to the structural operation of Defence assets and also the sensitive electronic equipment on which they rely. Future materials technology solutions will be expected to mitigate DEWs and also maintain current ballistic and blast protection.
High-Rate Automated Deposition of CFRP for rapid production of aircraft wings. This project will focus on parameter optimisation and development of deposition techniques for defect-free manufacture, and involves experimenting with advanced manufacturing technologies.
Advanced Tooling for Aerospace Composites focusing on developing novel tooling concepts including durable and self-releasing tooling for RTM. These technologies are essential for the production of high-quality aerospace parts by solving advanced manufacturing challenges.
Large Scale Rapid Infusion of wings. To facilitate rapid and high quality production of large aerospace components, new advanced processing techniques are required a prime candidate is so called resin infusion. A focus is on the development and application of novel concepts to a significant manufacturing challenge.
In-Process Material Inspection and Verification of Aerospace Parts. An essential element of sustainable manufacture is the ability to observe defects as they arise and rescue defective parts during processing to prevent parts from being scrapped. This project involves the application of advanced analytics to optimise the manufacturing chain.
Digital Passport for Re-Using Aerospace Manufacturing Waste, using in-process inspection techniques to produce data representative of off-cut material so that it can be repurposed in other sectors and preventing it from entering landfill.
Candidate Requirements
Applicants must hold/achieve a minimum a 2:1 MEng or merit at Masters level or equivalent in engineering, physics or chemistry. Applicants without a master's qualification may be considered on an exceptional basis, provided they hold a first-class undergraduate degree. Please note, acceptance will also depend on evidence of readiness to pursue a research degree and performance at interview.