Published: 5th July 2023
Each year Paris gathers the whole composites industry under one roof: JEC World. It unites leading experts in composites from all around the world and shows off a staggering amount of research and development in the form of products, processes, services and much more.
JEC World 2023 was very obviously formulated around the theme of sustainability in the field of composite materials; from the raw materials and through the entire product life cycle. It comes as no surprise that there was a striking amount of recycling research and development for the not-so-easy to recycle composite materials.
The format of the event consisted of presentations occurring in two theatres throughout each day and the exhibiting companies showcasing their products at designated booths (very similar to a trade show). In addition to the presentations in the two theatre halls, some companies also had demonstrations occurring at selected times (usually each day of the conference) that could come in the form of a presentation or a hands on demonstration.
There were many interesting presentations at JEC, and one of these was a sustainability panel discussion between company representatives such as Siemens, Coriolis, Airborne, UT-Battelle and Daher. It was particularly interesting to hear the different companies' answers to sustainability related questions.
On display, there were many unique and impressive demonstrator products, and enough variety to spark anyone's interest! Examples include an electric Vertical Take Off and Landing (eVTOL) vehicle, an Aston Martin motorcycle and various sports/race cars; all made almost entirely of composite materials!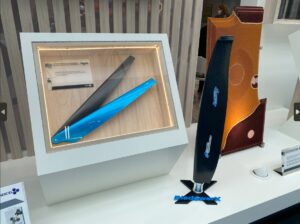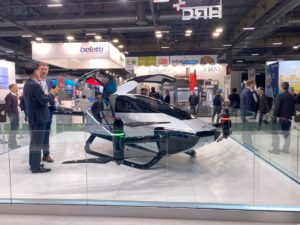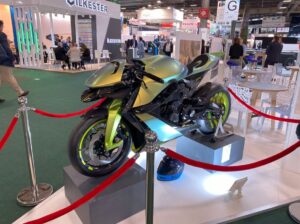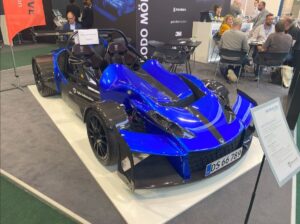 Last but not least, JEC is a welcoming opportunity to spend more time with fellow students. Aside from the conference, the last day comes to a close rather quickly and it is possible to head into the centre to see some of the sights that Paris has to offer. Overall, it is a fun few days and there are many opportunities to socialise and network with likeminded people.