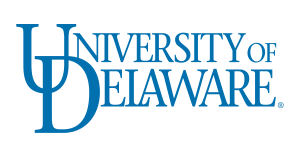 Hub International Partner Lead Academic: Professor Suresh Advani
The Centre for Composites at the University of Delaware is a world leader in research, education, and technology transfer. Founded in 1974 within the University of Delaware's College of Engineering, the Center for Composite Materials (CCM) is an internationally recognized, interdisciplinary center of excellence for interdisciplinary composites research, education, and technology transfer in the areas of materials and synthesis, multifunctional materials, processing science, mechanics and design, sensing and control, and software. Since 1986, UD-CCM's programs and initiatives have been designated Centers of Excellence eight times by the National Science Foundation (NSF) and the Department of Defense (DoD).
Activities range from creating new materials, concepts, and technologies to inserting those elements in new products and applications. Drivers for the research span the short-term needs of small businesses to the longer-term objectives of major industry and government programs.
During its first quarter century, CCM has developed core competencies in a number of composites science and engineering areas. These core competencies are applied to the Center's many research programs, which are supported by a variety of funding sources, including the U.S. Army Research Laboratory (ARL), the Army Research Office (ARO), the Office of Naval Research (ONR), industry (242+ companies representing materials suppliers and end users in the aerospace, automotive, civil engineering, and durable goods industries), the Defense Advanced Research Projects Agency (DARPA), the National Science Foundation (NSF), and the State of Delaware.
Utilizing 52,000 square feet of state-of-the-art facilities and equipment valued at over $17M, UD-CCM develops models and simulations in a "virtual manufacturing" environment for process optimization and tool design, leading to improved quality, affordability, and innovative new composite manufacturing processes.
Research at CMM is divided into Six Technology Thrust Areas: Materials and Synthesis (identifying, creating, and tailoring of existing and next generation materials through the control of microstructure and molecular architecture); Mechanics and Design (processing-Microstructure-Property relationships to enable design of internal architecture to predict and optimize properties; Multi-scale modelling, Numerical methods, CAD/CAM, Re-engineering, and new software design tools); Multifunctional Materials (designing materials to accomplish multiple performance objectives in a single system. Encompassing traditional systems, such as fire-hardened structural composite armour, to newer systems that include blast, sensors and actuators, power harvesting, communications, and electro-optical capabilities); Performance (state-of-the-art testing and evaluation of a wide range of material, component, and full-scale article properties – mechanical, thermal, electrical, cost, etc. Developing new test procedures and equipment); Processing Science (developing models and simulations in a "virtual manufacturing" environment for process optimization and tool design that leads to improved quality and affordability; Evaluating influence of processing parameters on state of material, Innovate new composite manufacturing processes; prototyping); and Sensing and Control (developing on-line sensors and devices for monitoring composites from manufacturing to end-of-life; develop and validate process control schemes using simulations and manufacturing workcells).
To find out more, visit their website.