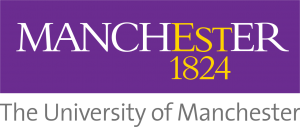 Established in February 2006, the North West Composites Centre (NWCC) at the University of Manchester acts as a regional centre of expertise in supporting, evaluating, and introducing innovation in advanced composites. The NWCC is the leading UK centre for textile composite design, modelling, and manufacturing technologies, with expertise in textile design and machinery and state of the art facilities for 2D and 3D weaving, knitting, braiding and non-standard textile formation. Examples of industrial interaction in this field include the £1.6 million TSB project INTERTEXT (TP14/HVM/6/1/BD515L), which aims to develop a demonstrator textile composite aerospace engine nacelle in collaboration with Aircelle, Sigmatex, Brookhouse, Trelleborg, NWAA and Hyde group.
The Centre leads on regional support for SMEs to develop products and processes, and hosts the National Composites Certification and Evaluation Facility (NCCEF), which has state of the art facilities for the testing and evaluation of composites, a key requirement for certified manufacturing processes and products. The Centre also undertakes basic and applied research leading to the development of new, cost effective, low energy, low cycle time composite processing routes for making components and demonstrators, and establish the effect of these production routes on composite structure and performance to thereby optimise their fitness for purpose.
Key programmes include a fundamental study of resin properties for high speed out-of-autoclave curing (EP/E059317/1), process/property interactions for manufacture of wind turbines delivered through EPSRC Supergen Wind Energy Hub (EP/H018662/1), and the development of novel test methods and materials database delivered through the Composites Innovation Cluster funded through BIS AMSCI. The academic team members are Professor Prasad Potluri, Dr Vivek Concherry, and Dr Sree Shankhachur Roy.
Partner interests and experience:
Automated 3D textile preforming
Fabric drape forming simulation
Mechanics of textile composites